Trade registration are now open. Please download Trade Exhibitor Brochure  for more information.
Trade displays provide the opportunity to showcase your company to Delegates at one of the most innovative gatherings of the aquatic industry. Exhibiting demonstrates your company's commitment to the industry and allows you to establish business and personal relationships with some of Australia's growing and leading industry members.
There is nothing more effective than doing business face to face. Exhibiting at Aquafutures 2019 will generate great brand awareness, a forum for companies to share ideas, form partnerships within the industry and strengthen your future business opportunities.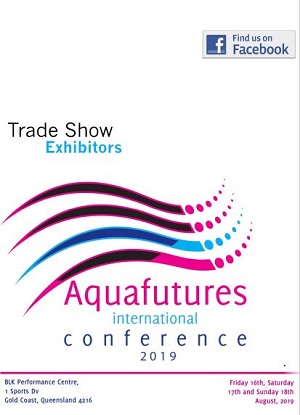 This is your opportunity to launch and showcase your products and services while
networking with industry leaders. To secure a space complete the Registration
Form or to discuss exhibiting or sponsorship opportunities contact with us.
Register early to avoid disappointment as limited Trade Exhibit spaces are available.
Download the registration form only
Please Contact Us for more details.